POLYWOOD PLASTIC BOTTLES
A hybrid innovation in packaging solutions.
Our unique plastic bottles are made from 20% wood fibre, the renewable fibres reduce resin by 20% and can reduce raw crude by 40%, a substantial reduction of carbon footprint and finite resources. The Polywood plastic bottles have a distinctive visual effect and can be coloured, we promise you will love, feel and see our uniqueness. The plastic bottle for the impact reducing generation, for use in cosmetics, toys, chemicals and other commodities.
THE POSITIVE SUSTAINABLE EFFECT OF NATURAL FIBRES IN POLYMER:

X40
ITS WEIGHT IN CRUDE 40KG SAVED

REDUCTIONS
C0, C02, x10 N0x SIGNIFICANTLY
 For 1 tonne of PE Polymer Resin 40 tonnes of raw crude oil is used.
With 20% Polywood NFC. 1 tonne of resin saves 8 tonnes of fossil resource use.
Natural fibre-reinforced polymer [composite] (NFC's) Polywood Bottles
a mixture of natural fibres and polymers PP and PE [also possibly biopolymers]
Political & Economic Objectives
The damage caused by human activity, climate change, the unending depletion of finite fossil resources are facts that are hard to deny and ignore. There is an ongoing call by scientists to end the Holocene era and officially recognise the start of an epoch of human-induced global change called the Anthropocene. Different measures need to be pursued to work actively against this damage.
For example:
Reducing CO2 emissions (Kyoto Protocol) – In this context to avoid unnecessary use of fossil resources, both as transportation energy and as a component in manufactured goods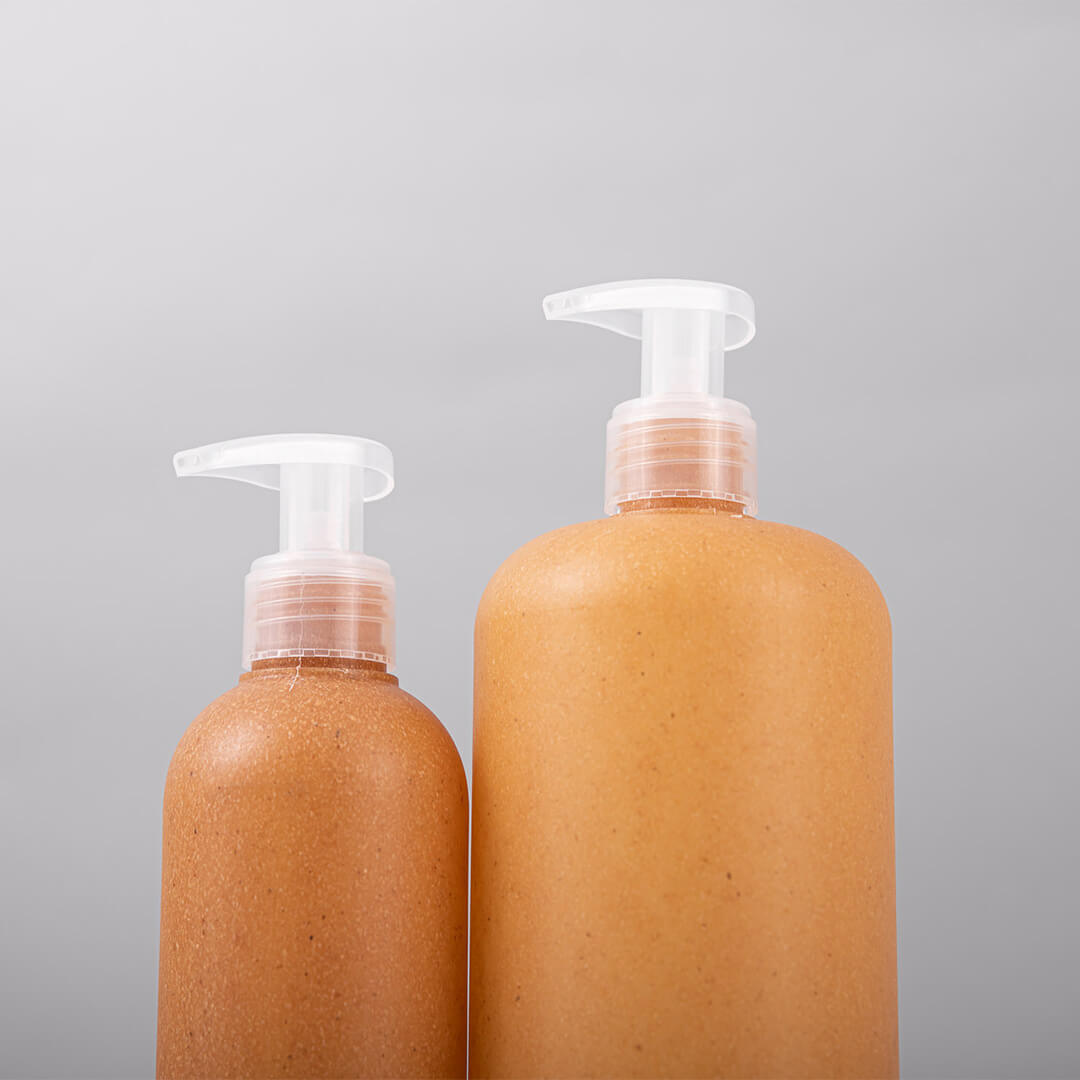 To drastically cut the impact of our commercial products, use renewable and CO2 neutral raw materials in the manufacturing process of our plastic bottles to slow down and reduce the use of finite fossil resources, a big move towards sustainability. As well as CO2 neutrality of the natural fibres it can be said that they are sustainable, and therefore environmentally positioned, contributing to a healthy environment for ourselves and future generations.
VIEW OUR STOCK BOTTLE SHAPES
ALL BOTTLE SHAPES AND SIZES ARE AVAILABLE IN various materials, Subject to verification